Homeland I (2021, 50cm x 50cm).
This series of images makes use of transfer printed plates decorated with landscapes. Transitioning from the Chinese willow pattern design, plates with European picturesque scenes became popular in the nineteenth century. Today, for many, they are seen as quintessentially English, invoking both a sense of tradition in relation to home life, and 'recalling' a bygone era of Arcadian countryside. Although a great many designs exist, all, to some extent, follow a formula in terms of content and composition. Scenes of hills, rivers, lakes and trees enfold a human presence of archaic buildings and gentle, bucolic activity, with decorative borders completing the sense of harmonious unity.
These collages of broken, mismatched plates might suggest an archaeological uncovering of historic artefacts, testifying perhaps to a 'paradise' lost. Or alternatively, they might be seen as alluding more to the present, and a valiant attempt to hold together a comforting world view.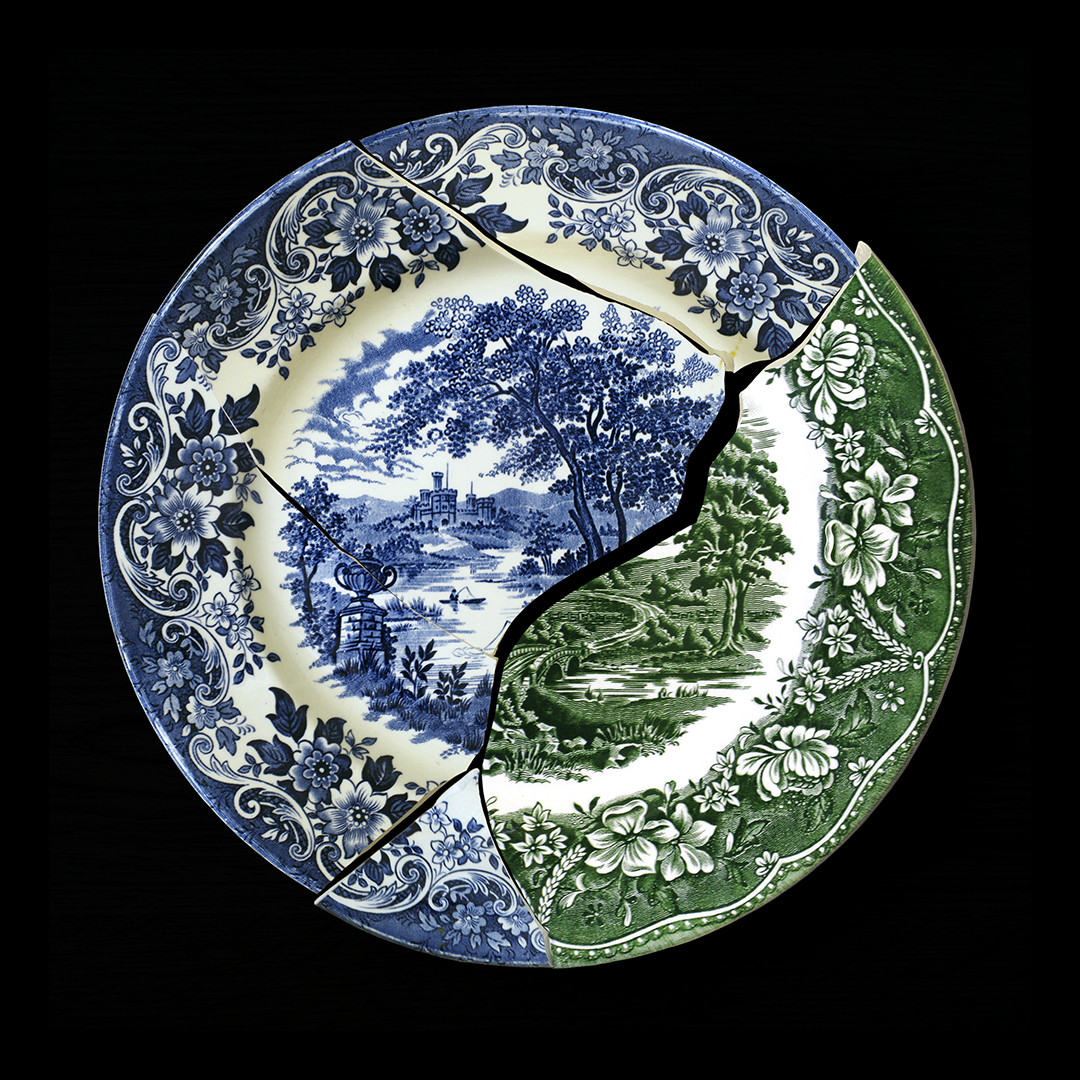 HOMELAND